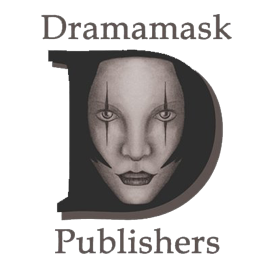 Dramamask Publishers
Welcome to Dramamask Publishers where we offer publishing and printing your book in any format, including, paperback, hardback, eBook, Kindle and much more.
We offer services including proof-reading, cover design, text arrangement. We can transpose your manuscript into print-ready documents and have your book printed into book form or digital form, ready for you to sell in the marketplace or give as gifts to your friends.
All books are published and registered with an ISBN number with Dramamask Publishers. For more details, legal requirements, prices and costs, please contact Dramamask Publishers. Email: maskdrama@gmail.com
---
Books Published:
'Just Retribution' by Dan King.

Crime Thriller
ISBN 978-0-9568310-0-2
Also available on Kindle.
---
'Sex, Trucks and Rock n' Roll' by Steve Ross.

Biography/Autobiography
ISBN 978-0-9568310-1-9
Also available on Kindle.
---
'North Devon – A Unique Insight' by Cliff Lee.

The Arts
ISBN 978-0-9568310-8-8
Also available on Kindle.
---